Find a babysitter
23 babysitters matching your search
See babysitters certified to provide special needs care for children.

Learn more
Hi, I am Anna from Taiwan. I am a tutor who teach preschoolers and elementary schoolers. I teach them English and Mandarin, and also have the experience with babysitting for 3~5 years..
NT$300.00/hr
My name is Sarah Renata (Shen Xiao Ping). Currently I am living in Taipei. I am from Indonesia and already have ARC. Even though I don't have any specific course and experience related..
NT$300.00/hr
家長您好, 我是cindy到府保母、32歲,幼保科系畢業,有6年的嬰幼兒照顧經驗,若您有長期或短期的托育需求,都歡迎與我聯絡,有照顧手足、雙胞胎的經驗~晚上和假日時會讀取並回覆您的來信,也謝謝您的詢問,希望有機會與您合作!
NT$300.00/hr
Hello. My name is Helen. I have been. Experience for babysitter since 2003 mostly in a diplomatic family and other. I am very flexible for on call babysitter and in the weekend.
NT$350.00/hr
Hi, how are you, my name is Jean Tseng. I love kids and are willing to take care of your child and hope to be her good friend. I am not a preschool teacher, but i had experiences as..
NT$500.00/hr
嗨,我是Natasha•~• 我很喜歡小孩,從小就會幫忙帶親戚家的孩子,大學畢業後在花蓮偏鄉當老師,教英文和美術,國立東華大學藝術創意產業學系畢業,副修華文文學系,得過英國霍特商學院頒發的Hult Prize Participant和余光中散文獎,曾任國際親善大使和TEDxNDHU翻譯,高中畢業時曾一個人去德國自助旅行2個月,英語溝通流利,希望能夠用英語與美術和您一起陪伴您的小寶貝
NT$300.00/hr
托育地點:台北市南港區研究院路一段(麥當勞樓上) 托育時間:星期一到星期五8點-6點(可議) 托育類型:長期托育 家中人口單純,夫妻跟一個四歲小孩,沒燒香,無寵物,無菸酒,不3c育兒。 目前帶的寶寶已經一歲9個月,是女寶寶,還有一個名額。 有加入準公共化可申請10000補助。 有耐心,愛心,愛小孩,能溝通教養方式,協助寶寶每個階段發展,培養生活自理能力,白天也會視狀況帶小朋友去公園活動。..
NT$150.00/hr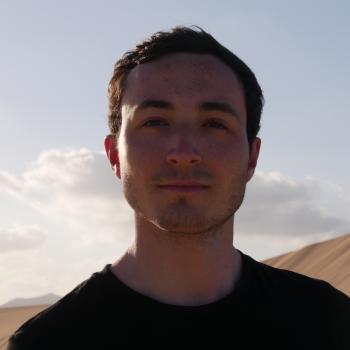 Hi, I'm from Luxembourg and study in the UK. Arrived in Taiwan 1 month ago. Fluent in English and upper beginner in mandarin. Very easy going with children, having 13 cousins. Very..
NT$400.00/hr
我有帶過小孩,價錢可以洽談。有任何問題歡迎詢問詳情,我會陪孩子玩樂,唸歌謠,講故事書,有任何需要可以找我,我是本科系畢業,有帶小孩,有有經驗,時間上都可以洽談,我可以配合,我會配合家長,給家長滿意的服務態度,也讓孩子可以快樂成長,讓家長放心,有任何需要歡迎詢問,在此歡迎大家詢問我,會讓你有滿意的服務態度,我會當保母不只有因為喜歡小孩,覺得小孩很可愛,很喜歡跟小孩玩樂,玩小遊戲,讓孩子開開心心的成長空間。
NT$305.00/hr
Hello my name is Emilie, I am currently a student doing online schooling so my schedules are very flexible. I love to spend time with kids because they are tiny little cute human beings..
NT$340.00/hr
Hey my name is Sophia, I would love working with children and look after them. With relatives with lots of children, I have experience spending time and playing with them. I am half..
NT$350.00/hr
Hi! My name is Nicole and I currently am a senior at Taipei American School. Even though I am relatively young, I love babysitting children and have done babysitting for the past 2-3..
NT$250.00/hr
親愛的爸比、媽咪您們好~ ?我是苗栗頭份合格的保母 有證照,跟居家托育登記證書 ❗家中人口單純且無不良嗜好、 環境乾淨 ❗喜愛小孩、具備愛心、耐心、 細心及同理心、 好溝通 ❗可協助符合資格的家長申請 托育補助 ❗家中人口單純且無不良嗜好、 環境乾淨無燒香拜拜 ❗托育時間:周一~到周五..
NT$150.00/hr
Hello, I'm 21 years old and I am currently in Taiwan on a working holiday visa. I've been babysitting since I was 15 years of age, but I do have more experience with 6-15 hear olds...
NT$250.00/hr
您好,我是美麗,我從97年考上保姆證照就開始帶孩子了,已經有13年的保姆經驗,我大部份都是帶雙包胎或龍鳳胎,我喜歡看兩個孩子一同成長,並且兩個可以一同學習,兩個一樣的年齡學習也會更進步。不過現在帶的是兩個不同家庭的孩子,不同家庭的孩子也是有不同的風格跟氣質,所以要用不同的方式帶,不是每個孩子都用一樣的方式帶,我會讓孩子聽不同音樂,輕音樂,古典音樂或快節奏的音樂,讓他們有不同的感覺,也會帶他們去曬曬太陽讓身體有更好的免疫力,讓身體更強健,希望我們國家能有更強健的主人翁,這也是我們保姆的責任。我不抽煙不喝酒,家裡也沒有養動物。人口簡單。
NT$100.00/hr
---
---
Are you looking for a reliable babysitter?
Babysits has a large overview of babysitters, with 23 babysitters currently available matching your search criteria. Start contacting babysitters now to find a reliable and experienced babysitter that your children deserve!
---
Babysitters in large cities