Find a babysitter
23 babysitters matching your search
My name is Sarah Renata (Shen Xiao Ping). Currently I am living in Taipei. I am from Indonesia and already have ARC. Even though I don't have any specific course and experience related..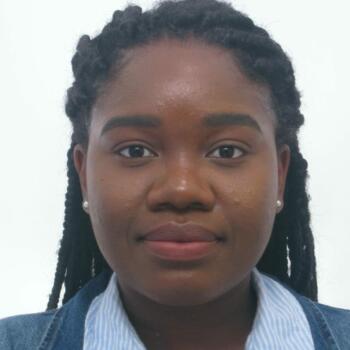 Hello,my name Sekyeda and I am from St.lucia.I am currently a university student and I love taking care of kids.I have experience in babysitting new borns all the way to free to..
哈囉~我是poppy老師 畢業於嘉南藥理科技大學的嬰幼兒保育系,任職過幼兒園小班及幼幼班的老師兩年,其中也有幸能幫助到特殊需求的孩子,對孩子的喜愛與耐心是有目共睹的,希望能與你們有美好的相遇與共同成長的機會~
I'm Lisa and I willing to learn more about babysitter although I have experienced since I had a siblings and hope to get a chance to work with you I'm hardworking and very..
I have a bachelor's degree in nursing which I received in 2019. I have the knowledge and skills to interactively provide for children's psychological and developmental needs. I love..
Average response time: 18 minutes
NT$400.00/hr
Hi everyone, my name is Julia I arrived recently in Taipei to study for a few months and while being here I would love to take care of your kids and help them with their English (or..
目前是幼保系大四學生,課餘時間可配合家長到府托育,已領有保母證照。 我的托育經驗雖然不是很豐富,但泡奶粉、洗澡、換尿布等基礎能力皆會,若需托育的家長,可與我詳談孩子的注意事項,如:過敏、藥品服用等。 到宅托育:需要您大致介紹家裡位置、情況、孩子注意事項。 在宅托育:本身家中有養貓咪,擔心孩子對貓毛過敏可考慮到宅托育;若您想讓孩子與貓咪相處、玩耍,可與我討論細節問題。
😀專營 💌外海 💌大臺北地區 💌外縣市 到府托育 💌臨托最短4h 💌需簽約循勞基法規定 💌需含三節&年終 💘本身為幼保系 後續會創業 故先以接案為主 各位爸爸媽媽好👋 我是 #到府保母&陪玩伴讀姊姊&臨托保母 🌿幼保系畢業(七年) 🌿有保母人員技術士證 居家服務托育證 良民證 嬰幼兒按摩證書 🌿有幼兒園小班老師經驗 🌿有到府陪玩、臨托經驗 服務內容 🉑水洗屁屁、教玩具、遊戲互動、繪本閱讀..
家長您好, 我是cindy到府保母、32歲,幼保科系畢業,有6年的嬰幼兒照顧經驗,若您有長期或短期的托育需求,都歡迎與我聯絡,有照顧手足、雙胞胎的經驗~晚上和假日時會讀取並回覆您的來信,也謝謝您的詢問,希望有機會與您合作!
Average response time: 1 hour
NT$300.00/hr
Hello, my name is Emilie, I am currently a student doing online schooling so my schedules are very flexible. I love to spend time with kids because they are tiny little cute human..
Hi, I am Taiwanese, I like kids so much, and I think this is the best and both way to learn from each other for being a babysitter, to let your kids learn Chinese. I truly believe..
Hi~ my name is Vivien! I am married with two boys. Since they have all grown up, I have more free time to get a job of my own! I am a passionate and caring person. I love spending..
Hello, my name is lucy i am a filipina , before i married to local person here I've been a baby sitter of a family with three children ages new born, 2 and 5 years old during night..
Hello. My name is Helen. I have been. Experience for babysitter since 2003 mostly in a diplomatic family and other. I am very flexible for on call babysitter and in the weekend.
Hi, I am Anna from Taiwan. I am a tutor who teach preschoolers and elementary schoolers. I teach them English and Mandarin, and also have the experience with babysitting for 3~5 years..
---
---
Are you looking for a reliable babysitter?
Babysits has a large overview of babysitters, with 23 babysitters currently available matching your search criteria. Start contacting babysitters now to find a reliable and experienced babysitter that your children deserve!
---